Dots Ex Minima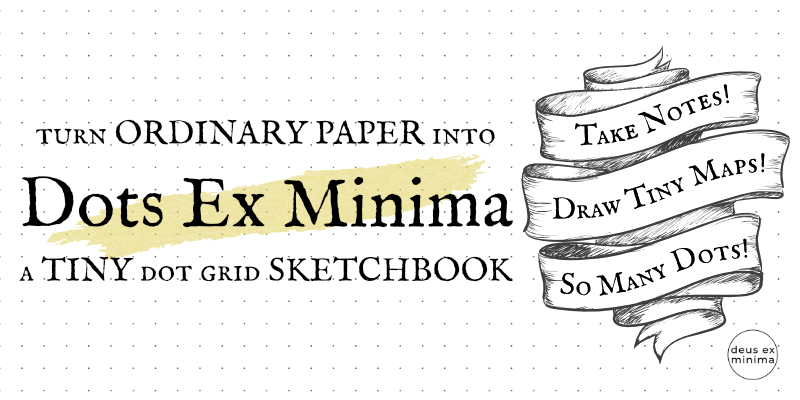 Do you like drawing on printer paper? Would you like it better if it had dots on it? How about if you could fold and staple it into a little zine? Here's something to help.

Install instructions
The PDF makes a 12-page mini-zine. Three sheets of paper - print both sides, fold, optional staple, and you are in dot city! If your printer asks, tell it to flip the paper over on the short side.